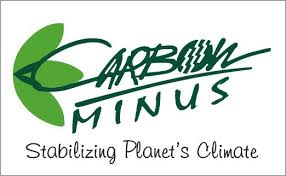 Carbon Minus India (CMI)
Internship
CMI INTERNSHIP PROGRAM

Location: New Delhi, India
Length of Internship: Flexible (minimum 180 days with flexibility)
Vacancies: Around the year
Remuneration: Internship Certificate.
Additional Award: Director General's Special Appreciation Letter

CMI works to build a low carbon society through values based leadership and constructive dialogues, research and innovation using technology as a tool to achieve it.

We believe in the great hidden potentials of young minds and care to nurture these talents and show them the right directions so that they can contribute for the society, humanity and the protection of the planet. For which we have an interns hiring policy throughout the year. This internship exposure equips these young people in developing enough self-confidence courage and unique leadership quality which ultimately helps them to come out as successful professionals.

Interns are offered, one of the assignments among areas, listed below:

EDITORIAL AND CONTENT DEVELOPMENT
Our interns help our Program and Communication team to write/edit/proof-check articles and blogs. They also chip in for research and fact-checking.

OUTREACH
Our interns are tasked with key outreach activities such as media engagements, drafting press material, identifying opportunities to engage with stakeholders, creating out of the box social media campaigns, working on newsletters and other communication and interfacing with important stakeholders.

OPERATIONS
We host multiple events that bring together experts, scholars, opinion leaders, national and foreign dignitaries for debate and dialogue. These high profile events require extensive planning; our interns help with their execution at multiple levels.

QUALIFICATION
We consider those who are pursuing a Masters / Bachelor's degree in Science / Engineering / Commerce / Public Policy / Political Science / Economics / History / Law / Journalism and Communication.

We expect our interns to be resourceful, have excellent organizational, communication and people skills and be self-starters who can work independently. Strong Microsoft Office Skills, Computer Graphics, Knowledge of Designing Software would be plus.

We have 2 Types Of Intern Recruitments :
(1) Those Who are from an Education Institute and Joining us as Summer / Winter Intern or to undertake Some Research Work for their Dissertation etc
(2) Those Who are Freelancer and willing to support us in our routine Administrative / Finance / Legal or in Research Assignments

If you are interested please apply by submitting the Following Documents at [email protected]

1. Your latest CV / Bio Profile
2. A Photograph
3. Letter of Recommendation from your Institution, If applicable
4. A Small Note within 800 words on why you wish to intern at CMI
5. Any other unique recognition or credential you have earned.

All the intern positions with us, are normally "Full Time" in nature, However on exceptional situation, few "Part Time" position may be made available for extra ordinary candidates.

Few Paid Internships are available. Those who are applying for a Paid Internship or Internship with Stipend, have to compete with others, be selected on merit basis and deliver the work, as per CMI's priority, in a time bound manner. This is not applicable to any student of any Educational Institute, College, or University. Only credible freelance professional of a specialized field can apply for this.
Since Carbon Minus India (CMI) is an Indian Institute Of Sustainable Development (IISD) initiative, a kind of Special Purpose Vehicle (SPV) of IISD to handle Climate Change related Research Drives, Programs and Projects and Both the Organizations operate together from the same Office establishment. To Know about vacancies and positions in the field of sustainablity, Visit our IISD Internship Page, as the link given below:
For Further Details, Please Click Here