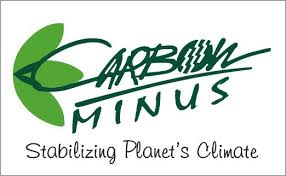 Carbon Minus India (CMI)
Work with us / Career

We are always looking to grow our fabulous team through new staff positions, consultant and research opportunities.

Carbon Minus India (CMI), is an IISD Initiative; also an Independent Public Policy Think Tank and Research Institute. The Institute is established in New Delhi, in the larger interest of man-kind for the survival of the earth from Global Warming and other adverse impact of Climate Change. and has a National and International Presence, Footprint and Network of Partners. It focuses on Leadership Development and encourages frank and open Dialogue on the most important issues facing Indian society, to help foster its transformation to a Low Carbon Economy based Society. In addition, CMI engages civil society, business, governments and other key stakeholders on issues of importance to India's Climate Change Adaptation, Mitigation, Impact Assessment and Carbon Finance.

CMI is engaged to evolve a strategic framework for India as well as the planet, in identifying low carbon growth opportunities and guide / facilitate a series of planned and scaled-up programs, which would support to the on-going dialogues for establishing a climate friendly development path, which also strives for:

• Articulate a cost-effective strategy for further lowering the carbon intensity of the economy at the macro and sectoral levels that is beneficial for national growth objectives, by identifying synergies, barriers and potential trade-offs and financial needs to address these blockades

• Identify opportunities for and facilitate leveraging financial resources, including external finance, such as Carbon Finance (CF), to support of a low carbon growth strategy, as well as explore the possible need for new financing instruments; and

• Raise national awareness and facilitate informed consensus on India's efforts to address Local to Global Climate Change Adaptation, Climate Vulnerability Assessment, Climate Change Mitigation and Climate Resilience and Disaster Risk Reduction for Our Cities, Villages and different vulnerable Communities.

Work Culture
CMI is a young and growing organization and invites you to join our Team CMI. CMI strives to have a workforce, which reflects diversity and gender balance, and applies an equal opportunities approach for everybody. All selection is on merit basis.

Teamwork, training, a supportive work environment and community involvement form the foundation of our success. CMI offers internships/research opportunities for scholars/students from diverse backgrounds, with mandatory skills in English language to work on a range of projects of national and international importance.

Present Positions:

Youth Leadership Mentor – CMI-IISD

Status: Open for 2 Months Initially, Likely to Extend for 6 Months and Continue Further, Subject to Constant Improvement in Your Performance
Location: New Delhi
Reports to: Director General, GM-HR, Web Designer
Compensation: To be Discussed

Organizational Overview
Carbon Minus India (CMI), an IISD Initiatives, empowers individuals and their communities to engage in solutions to climate change, with a vision of a world of resilient communities with equitable solutions. Established since July 2007, our work is founded on the power of personal story. We are dedicated to addressing the urgent issue of climate change through our programming that builds Climate Literacy for Policy Makers, Corporate Industry Leaders, Develops Climate Advocates, and elevates Climate Community Leaders. Our National Youth Program running for more than 10 years, an unique Platform for Youths, led by Youths for enabling to emerge as Climate Leaders, so that they can play a pivotal role in taking strong climate actions.

We understand that climate change is a highly complex issue and that just and equitable solutions cannot be found, only if we proceed with the climate science and policy lens alone. We are committed to addressing the intersection of climate change and economic, social disparities, in the Society and working closely with partners, who understand this interface.

We have a clear vision, where diverse mixes of talented people want to come, to stay, and do their best work.

Position Summary
The Youth Leadership Mentor will help in advancing youth, leading local climate actions, against global climate emergency. The Mentor will guide, coach youth and work closely with the Director General and Other Team Members Of the Institute to support Youth Leadership Development and also a series of Community based Research Initiatives, includic Public Outreach and Campaigns.

Essential Responsibilities

Programs Support
- Provide direct mentorship to students to support their leadership in each of their school/home communities, including peer engagement, student-led action projects, and statewide campaigns.

- Develop workshops and trainings with students to learn climate literacy, grassroots organizing, and leadership development

- Convene and facilitate a series of activities, including weekly meetings and program planning, facilitating peer mentorship, and strategic outreach to schools

- Support the Student Leaders and our Policy Manager and Program Partners to orchestrate the Summits, Youth Retreats, and Other Youth Events

- Engage high school students in youth climate movement through education, collaboration, advocacy, and action, working closely with Partner Organizations

- Support youth to build their skills, and help foster community development Work collaboratively with school administrators, educators/Earth Club advisors, and organizational partners to cultivate mutually beneficial and lasting relationships

- Maintain open, transparent lines of communication with the youth team Communications

- Mentor student leaders on their role as Climate Ambassadors

- Support student leaders to provide timely and consistent blogs and other media

- Mentor student leaders to provide remarks at events and press conferences

- Provide content for CMI communications, including the website, monthly e-newsletter and educator e-newsletter, mailed newsletter, annual report and blogs

- Develop and share resources and products that promote our initiatives including webinars, workshops and presentations

- Coordinate with CMI Team Members to ensure programs collateral is brand consistent, current and available for outreach opportunities

Please submit a Resume and a Cover letter, alongwith following documents and Send your Application to [email protected].

1. Your latest CV / Bio Profile
2. A Photograph
3. Letter of Recommendation from your Institution, If applicable
4. A Small Note within 800 words on why you wish to you wish to join at CMI
5. Any other unique recognition or credential you have earned.
Since Carbon Minus India (CMI) is an Indian Institute Of Sustainable Development (IISD) initiative, a kind of Special Purpose Vehicle (SPV) of IISD to handle Climate Change related Research Drives, Programs and Projects and Both the Organizations operate together from the same Office establishment. To Know about vacancies and positions in the field of sustainablity, Visit our IISD Career Page, as the link given below:
For Further Details, Please Click Here